CHARTS APP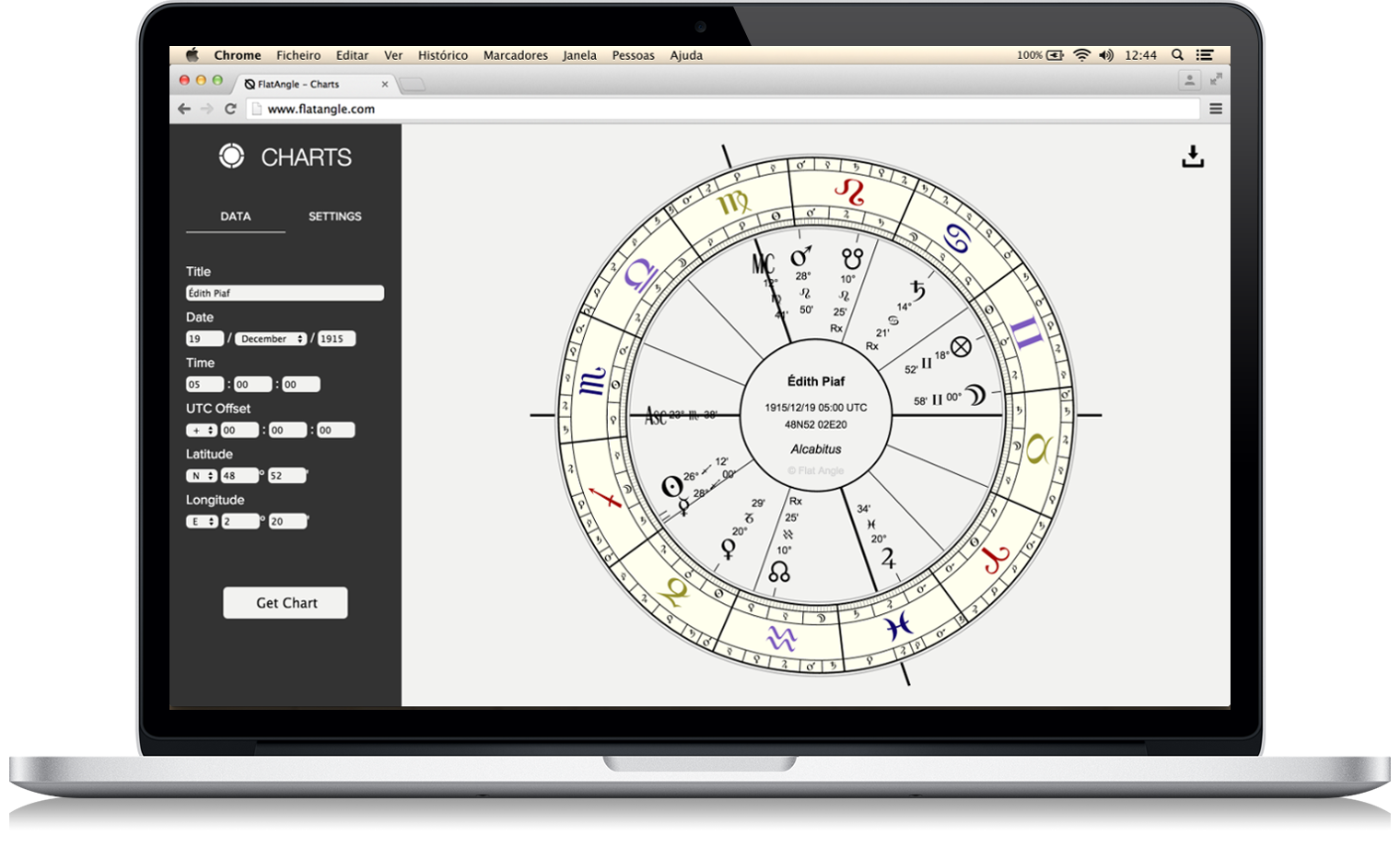 Charts is a web application that allows people to create high quality astrology charts in a minimalist and distraction-free interface. You can share your charts or use them in blogs, web forums or on high quality publications.
Charts should work on all devices and operating systems and it is free!
---
REPORTS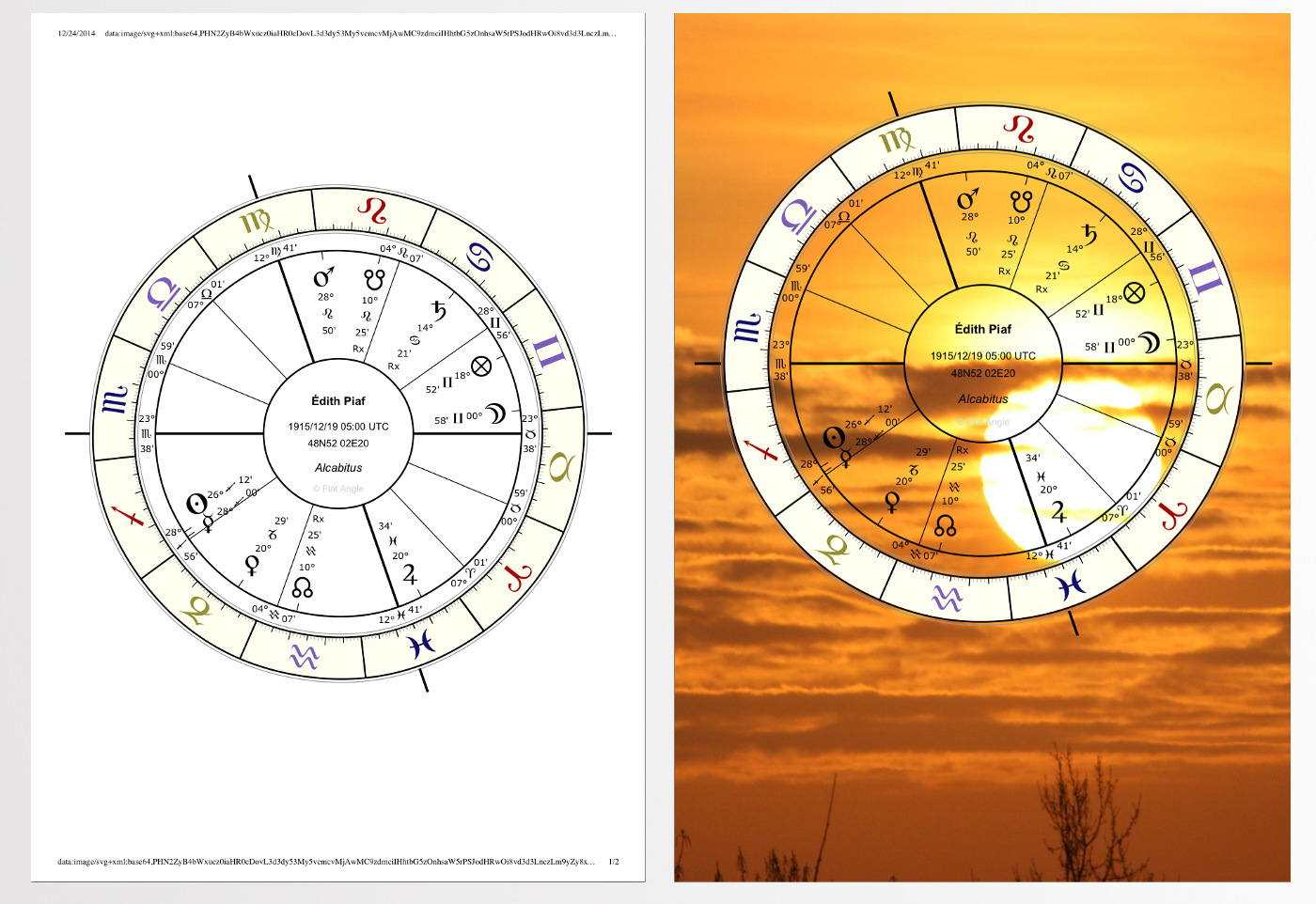 Flatangle's reports are traditional astrology interpretations of your natal chart. Unlike modern practices of astrology, traditional astrology has a very strong focus on pragmatism without being fatalistic.
---